Derby Residential Locksmith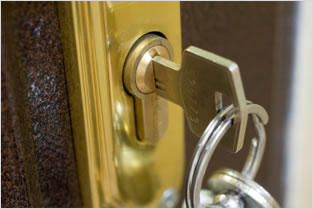 If you need security for your home and do not think you can get what you need at a price you can actually afford, you don't know what Derby CT Locksmith can do for you. Derby CT Locksmith can provide you with better home security and give you the peace-of-mind that you want. We are sure you have enough on your plate to think about, why worry about your home security when you can let us handle it all for you. We'll have one of our talented locksmith technicians come and inspect your property and your home. They are trained to identify those areas that may be more susceptible than others. Their training allows them to accurately locate these areas of your home. We want to know if you can actually afford a break-in? Most homeowners would say that they cannot take such a chance. A break-I could make it impossible for you or your family to ever sleep again. Don't take such a chance. Call on Derby CT Locksmith and let
us give you the level of security you need, today. We proudly offer everyone satisfaction guaranteed at Derby CT Locksmith.
CALL TODAY: (203) 649-1313
We offer a wide range of Residential Services at Derby CT Locksmith:
High Security Locks
Garage Door Locks
Master Keys
Lock Changes
Deadbolt Installation
Home Safes
Gun Safes
24 Hour Service
Home Lockouts
Re-Key Locks
And more
CALL NOW: (203) 649-1313